That's it! I have made up my mind and I can't
begin
to tell you all how excited I am! My girlfriend was given "The Daily Five" as a gift last year and I have decided to implement most of the ideas it contains. I teach three different English classes and I am going to pilot it with the one I also teach Hauora to (loosely translated to Health in the North American curriculum). This class is most likely to forgive any struggles that are bound to arise. Once it is operational, I can then take it to my other classes. I'm excited about the ideas that
The Sisters
put forth so I look forward to seeing how this works out for me.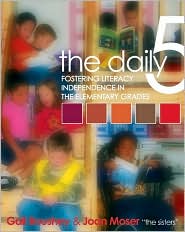 But here's my hesitation: I like to weigh big decisions like this out before I commit. It's not that I'm afraid of failure...I just don't like cleaning up all that mess.
So, have you had any experience working with the Daily 5? If you have, do you have any secrets that might make this endeavour a little less painful? Please share!
I look forward to your advice and input...
"Clean-up in aisle 3, please..."
Gotta go.